Earlier today saw the unveiling of this year's Academy Award nominees. While this year didn't have much in the way of surprises, there is plenty to still talk about. What got nominated, what was snubbed, and so on. Going through some of the more notable stories, here's a look at the 92nd Academy Award nominations.
Joker Leads the Pack
Despite polarizing reception (I myself thought the film was all bark, no bite), Joker, based on the DC Comics character, garnered 11 nominations. This includes Best Picture, Best Director in Todd Phillips, and Best Actor in Joaquin Phoenix.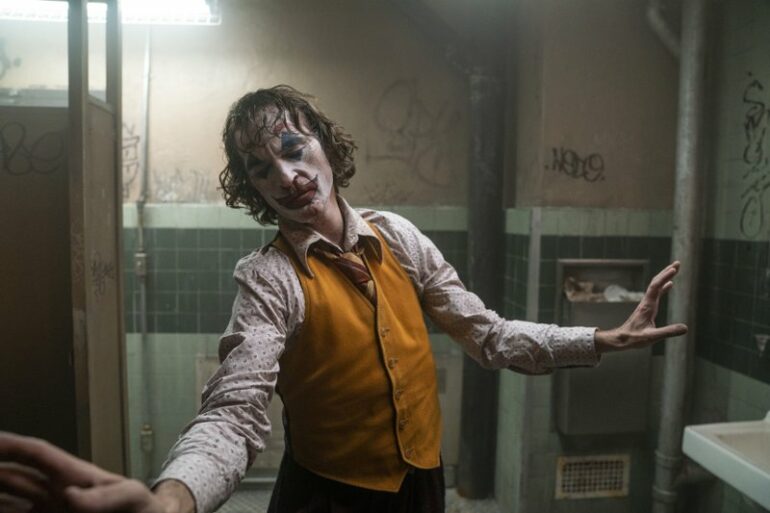 It's just another success story for the film, after $1 billion at the box office and becoming a protest symbol around the world. Joaquin Phoenix is expected to win Best Actor this year, and we'll see if any of the other 10 nominees turn into wins.
1917, Once Upon a Time in Hollywood and The Irishman each garnered ten nominations.
Oscars So Token
After significant backlash for all-white acting nominees in 2015 and 2016, AMPAS has tried to be more racially inclusive. This year, sadly, saw them retreat back to their racist mistakes. The sole nominee of color in the acting categories this year was Cynthia Erivo in Harriet. While many have incorrectly stated Antonio Banderas, he is white.
In a way, tokenism is worse than all-white categories, because it simply tries to dodge and avoid the problem instead of actually rewarding a diverse lineup. This year featured the likes of Awkwafina, Jennifer Lopez, Lupita Nyong'O, Song Kang-Ho, Eddie Murphy, so that makes it even more depressing.
Even if one wants to argue the acting categories represent the best of the best, all these actors listed above have garnered praise and attention for their work. So why not celebrate them?
No Women Directors
Women have always had to handle glass ceilings when it comes to getting work as a director. And the Academy would be an easy solution for some. But alas, that was not the case this year. While the likes of Martin Scorsese and Bong Joon-Ho deserve their nominations and acclaim, there were plenty of great options this year for female directors.
Greta Gerwig for Little Women. Lulu Wang for The Farewell. Marielle Heller for A Beautiful Day in the Neighborhood. Lorene Scafaria for Hustlers. Alma Har'el for Honey Boy. All these women directed acclaimed films that shine through their direction. So why not give them the respect and admiration they deserve? It only further shows the Academy's reluctance and issues when it comes to diversity.
At the very least, 4 of the 5 Best Documentary nominees were directed by women. But again, still a massive hurdle that needs to be corrected in the future.
Neon Lands, A24 Sinks
The two most interesting distributors today are Neon and A24. Both focus on releasing independent, auteur-driven features to the masses.
Neon's big success story is with the film Parasite. My personal favorite film of 2019, the film got 6 nominations, with Best Picture, Best Director, and Best Screenplay. This was even more impressive since this film was non-English, giving it more hurdles to get through. Neon also managed to secure two nominations for the documentary Honeyland.
A24 also had a lot of popular, award-winning features, such as Uncut Gems and The Farewell. But in the end, only The Lighthouse got a lone Cinematography nomination. It's a surprising one for sure, considering the strong buzz for Adam Sandler and Awkwafina and director Lulu Wang.
It's an interesting way how the tables turned, but hopefully both studios will continue to find great success in the coming years.
Disney's Animation Dominance Dwindles
Disney was only behind Netflix in terms of total nominations, thanks to films like Ford v Ferrari and Jojo Rabbit. However, one of the more surprising categories this year was Best Animated Feature. Disney typically wins, and recently Disney has gotten two of the nominees. And many expected the same here with Frozen II and Toy Story 4 getting nominations. But, in a surprising twist, only Toy Story was nominated. The other nominees were Dreamworks' How to Train Your Dragon: The Hidden World, Laika's Missing Link, and Netflix's Klaus and I Lost My Body.
This was a great lineup in terms of quality and variety. Only Toy Story and Dragon were computer-animated, showing how the medium is varied and unique in how it can be told. And it shows the importance of supporting these other formats and other studios.
It's still likely Toy Story will win this year, largely because Academy voter's distaste for the medium. But it would be exciting if one of the others, specifically the Netflix films or Missing Link, wins the thing. It's important for other animation studios to thrive, and Disney has already garnered enough Oscars for their works, some deserved and some not. But at the very least, it is good to see the animation branch deliver films that deserve attention.
Read the full 92nd Academy Award nominations list here!